Aaron Hernandez charged in 2012 double homicide
Source: CNN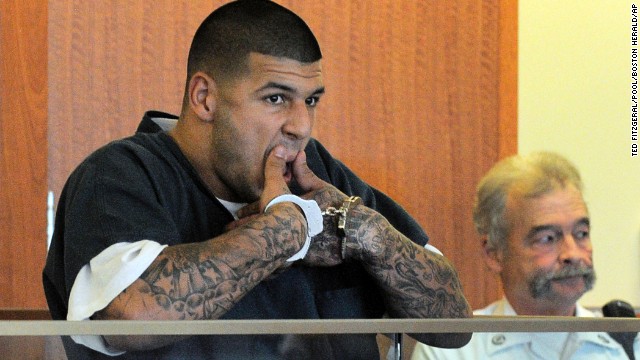 Ex-New England Patriots star Aaron Hernandez has been charged with two counts of first-degree murder in the July 2012 killings of two men, authorities said Thursday. He also was charged with three counts of armed assault with attempt to murder.

Hernandez, 24, is expected to be arraigned in the killings next week. He already had been arrested and charged in a separate case: the 2013 slaying of a semipro football player.

A grand jury had been looking into whether Hernandez played a role in the 2012 case, in which Daniel Abreu and Safiro Furtado were killed while they were in a car near a Boston nightclub.

It first became public that Hernandez was suspected in the Boston slayings when documents were unsealed in court in January.

In those records, it is suggested that Hernandez was the trigger man in Abreu and Furtado's killings.

"There is … probable cause to believe that Aaron Hernandez was operating the suspect vehicle used in the shooting homicides … and may have been the shooter," reads a June 2013 warrant that was part of the unsealed batch of records.

The warrant was used to search a Toyota 4Runner linked to Hernandez that, according to court documents, witnesses saw at the scene of the crime. The warrant gave permission to search for gun residue on the SUV, which was recovered at the home of Hernandez's uncle in Bristol, Connecticut.